Dos and Don'ts of the Skype Video Call - Skype Video Conferencing Tips
Based on endless number of videocalls I have complied list of a list of yes-do / please-dont-do advice for the fellow callers, to improve call quality of

video calls over Skype

. They are easy to implement steps to improve your call experience so much - and would work likewise with any other video channel from Google Hangouts to LiveJasmin. As always the effort you undertake to improve the communication will directly benefit the other party. The indirect benefit is that your message will be going across better as you will be better seen, followed, understood. For you to benefit from improved call the other party should implement the given steps. If your aim with communication is to hide some, rather than show all, you may adjust your setup in reverse direction of the advice below:

Light the scene - yourself - from front with ambient light. This is the best thing you can do to improve the quality of the call. Windows/sunlight on one side of the face, focused lamps, lighted background or no lighting is bad choice.

(exhibit line below, #4 lacks any light to participants, except for their screen glow, #6 suffers the same)


Choose grey background for yourself, or at least something of a solid, darker color. Neutral grey is the best, better than black. Avoid windows, other light sources, and anything with lot of detail - fuzzy wall art, book shelves as background.

(#1 brightly lit background overcasts participants, #3 window as distraction, #4 talking head blends into bookshelf, #6 its especially bad when on big screen and brightly lit room but it was not that much better when big lights were killed)
(#8 demonstrates bad case of light/window on half of the background where the other half is stripy tapestry which will be hairy after going through lossy JPG compression-decompression.


Note that if key light source for your face is your notebook screen then activation of your screen-saver will have about the same impact as pulling the curtains on you.
Have all of the upper body in the visible / camera area, not only face. There is so much more that your hands will communicate and I dont want to be constrained to look only at your wiggling shoulders. Think of the TV presenters, if you will.

For your personal appearance also choose solid color shirt, ie no narrow stripes, tribal patterns, etc. All such small details tend to be hard to encode and may appear messy on the viewer screen. If possible - choose the clothes by color so they stand out from the background.

Avoid rocking back and forth

if possible, you will appear as flurry motion and none of your facial expressions will be visible. Also avoid hand-held cameras or attaching camera to something flimsy like notebook screen - even if it will shake at small angle the impact on recording is as if you would be rocking at full swing. This goes for all the age groups from yr 6 to 60, unless you have very very good lightning + high frame-rate camera + good upload connection.

(#2 is extreme case of laptop

swingitis

- held on the knees with camera on top of the lid, #7 in slow back-and-forth swing I see your face is there but loose the details)


When multiple people are in the call it might be good to fix web-cam focus to avoid it focusing on the wall between/behind you. Choose the distance between yourself and PC/camera so that you both are in the camera field of view. Placing and your notebook on the narrow desk next to wall and/or wecam on top of the notebook screen might not be optimal installations on these cases.


(#4 focuses on bookshelf behind 2 participants, one of whom only makes it into the frame by arm)


Look into camera when talking to other party across the internet. For Estonians, let me repeat - look into camera when you speak, it equals looking at me, which is the point the 1000 scientists dedicated their lives to developing video call technology during the last 100 years. If we do only audio its OK to look at your shoes, out of the window, at your incoming MSN chatter...

No open windows, esp if you are in central London. Anyone interested in birds or emergency vehicle sirens can surely buy their sound effects from Amazon.

If possible, esp when having multiple people participating - use microphone/speaker systems with built in echo cancellation. If you cant find one, doing a video with headset on is better than no video. If you have independent speaker+mike combo - try them before 'live' session and position speakers so that they do not feed echo to mike. Built in mike+speakers combo in notebooks might work if you turn your own speaker volume down and speak directly to mike. You can improve that setup remarkably by adding very simple external mike - for ex use mike from an earplug/mike combo - thus effectively getting rid of all your notebook fan and HDD noise, clicks you do with keyboard and mouse, knocks on the table where your notbook is at and you minimize builtin speaker feedback.

For the web-cam, the expensive new

hi-def cams really often are so much better

- use them. For the mikes and speakers, it often can be the case that $1.50 mike behaves better than $100 mike-speaker combo or headset. Test before you buy for regular use. Note that the quality of the call will be better for well lit scene with relaxed participants when compared to HD webcam in poorly lit scene with swinging participants.
If you have camera driver disk or can update drivers from internet - please do install latest drivers, this will improve your video quality remarkably.

Depending on how important is the call - have duplicate equipment available - for mike, speakers, web-cam....
Testing your setup:
Test the call - equipment - lights - network before the real (live) session to find out and fix the usual issues. Best if you can test with the final end-point but testing with anyone and asking "How do I look like? Can you hear and see me fine?" is also good choice.

(#5 displays shaky irregular frames coming from poorly configured conference room PC/webcam)

You can also test the audio calls with skype:

echo123

- an always-available automated test-robot accepting calls from anyone, should be a built-in contact for all skype users.
For video go for skype:

internalvideotest

a sometimes-available automated test-installation accepting calls from pre-authorized contacts.

New skype versions on Windows desktop 4.2 and upwards have introduced equipment testing feature. In chat window you will find "Check settings" button, clicking on this introduces mike + speaker + camera + CPU + network test facilities. The latter is greyed out and little awkward but dont pay attention - it works, so use these facilities to determine skype's opinion about how good really *is* that connection between you at the Jakarta skyscraper vs. your buddy who's fishing trout in Kamchatka. Note - for network testing the requirement may be that both you and your buddy run latest version of skype. Note2 - this feature seems to be in its infancy and Im quite sure it will be updated by skype over next few releases.

Useful tip when you have multiple mikes attached (built in notebook + webcam + one in external display, etc) - when in calls with your buddy or echo123, tap lightly on mike with fingernail - if the other side hears sharp knocking sound your on the right mike. If not - you can change the mike that skype uses under tools.options.general.audiosettings, and default windows settings under control panel.sound and audio devices.audio tab. Note when unplugging USB devices these settings tend to be changed on the fly - so next time you plug the devices in again, its good to double-check these settings. And remember - an USB device always goes to the same USB port, otherwise your Windows gets very very confused.

Equipment recommendations

(updated 23. Dec 2011):

Video: For individual user/small team - theres nothing that I've seen to compare to Logitech higher-end consumer cameras. Go for

Logitech HD Pro Webcam or c910

- with Zeiss lens, stereo mike and full-HD (1080p) recording. It will work on PC and Macs alike (a platform which can fail with older and/or non-Logitech cameras). Dont go for lesser auto-focus-less, CZ-lens-less cameras in Logitech lineup, the savings of $20-40 is not worth the decrease in quality. You can score

c910

for about $80-100 at a decent e-shop. When pressed on budget you can try older Logitech top-line cam which was

9000

, still with Carl-Zeiss lens, excellent image qulity at little lower resolution (720) - you can probably get this at $30-40.

Audio: For individual user, maximizing easiness of carrying it around and investing a shoestring budget - go for

simplest earplug+mike combo

. Having small earphone will rescue you from most of the echo and you can always hear other party well, finding a device where the mike is also good (ie picks up your voice vs passing cars, dogs, etc) might take time. Also moving from built-in notebook microphone to the mike that is separate (either simplest earplug or the one in webcam (most highend cameras have mike built in) rescues you from hissing and humming and micro-vibrations of ventilators and hard disks introduce plus they pick up loud clicks every time you type anything on keyboard during the call. Keep in mind - when you run high-end video call your machine is likely to run on max CPU speed to process the video which means the vent spins at max speed and is very noticeable. Skype used to sell simple earplugs at their shop for around $3, now their simplest offer seems to be $10 stereo version. Note that there is no necessarily correlation between quality and $3-10-30 price-tag, so you might want to test few $1-3 earplugs before you choose one to carry around with you. I've personally used that device for more than 5 years. I have used separate table-stand-USB-mike from Logitech but have found no call quality difference when compared to earplug+mike combo.
Audio: At end-of Y2011 I came across of recent Logitech ear-bud product series which I really like - they have mike with mute and volume control buttons built on the wire, 3.5" combo plug (ie mike+headset part are on the same plug), really good materials for wire, ear-buds and the industrial design seems solid enough to last for few years (all the previous headsets with mikes I've used had started to fall apart too fast. My version is Ultimate Ears 220vi. You get handful of variable-sized cushions and a strange little bag in package. See the photo down below. It sells for $40, and this is on expensive side - however I have not seen nothing available at so high build quality so much recommended. There are also variations of this available - with noise cancellation feature and higher price-tag..

Audio: For small businesses, a good hands-free conference device is

Yamaha PJP-25UR

. It can handle up to 10 people around the desk and has good echo-cancellation. Connects via USB and I've never seen it failing to install or delivering good quality. Sells for $700 on-line.
Video: For high-end setup where you have dedicated videoconference room with dedicated PC doing the job but your not in line for shelling out $100+K for industrial-strength SIP system you may go for

Sony EVIHD1 camera

, which you will connect to SDI input of the dedicated videocard at PC. You can get 720p @ 60fps (!) out of that camera and cost for that camera is $3000 on-line, or more if you consider even higher-end models of the Sony lineup. I hear this camera has been successfully connected to

DeckLink HD Extreme

card

(remember the SDI interface), which sells for another $1000.
CPU

:

With higher resolution and frames-per-second rates you need more muscle to process the incoming feed from camera. Generally higher-end laptops do the job well already, if you run at the higher end of resolution and fps (thinking of dedicated setups) you want to go for dual- or quad-core CPU and latest chipsets. To keep things in balance - dont take the EV1HD1 onto business trip with your X-series Thinkpad - it runs little low on power to process all of them 60 fps.

Good Examples:
#1 demonstrates good lighting, good tech quality, good image and conference experience - all at laymans technology [cost].
#2 demonstrates high-end cameras ability to bring out crisp image for foreground participant without loosing much details on much farther background

Change history:
21. Feb 2012 added Logitech c910 as recommended webcam, replacing previous top-of-the-list Logitech's 9000.

23. Dec 2011 few more sample photos, started with Good Examples section, added Logitech earbud reference

12. May 2010 misc updates, mostly on video quality, corrected EV1HD1 output from analog to digital, updated and moved testing-related bullets to separate section.

4. May 2010 updated recommendations on equipment
12. Apr 2010 first version released

Contributors:
Big thanks to Andrei Jefremov and Märt Kelder from Skype for their tips and advice. Thanks also to Tiit Paananen and Jaan Kronberg for comments.

Thanks also to everyone whom I have sampled on the photos below without your permission..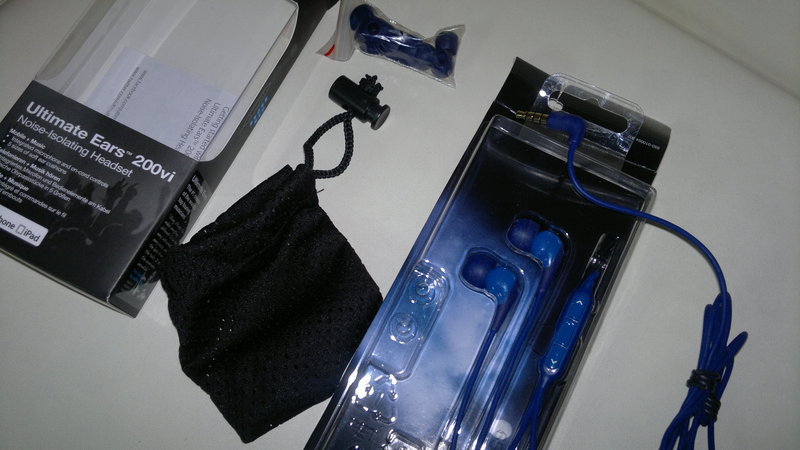 Next up:

photos from readers
advice on reading the body language